The pattern was flawlessy written and turned out adorable. K to first M, remove M, place all shoulder st on scrap yarn to hold for sleeve, CO 2 st, remove second M, join to back st, K to next M, remove M, place all shoulder st on scrap yarn to hold for sleeve, CO 2 st, remove M, join to front st and K to end. Is the 6 correct? Now I just need someone to have a baby for me to knit a sweater for!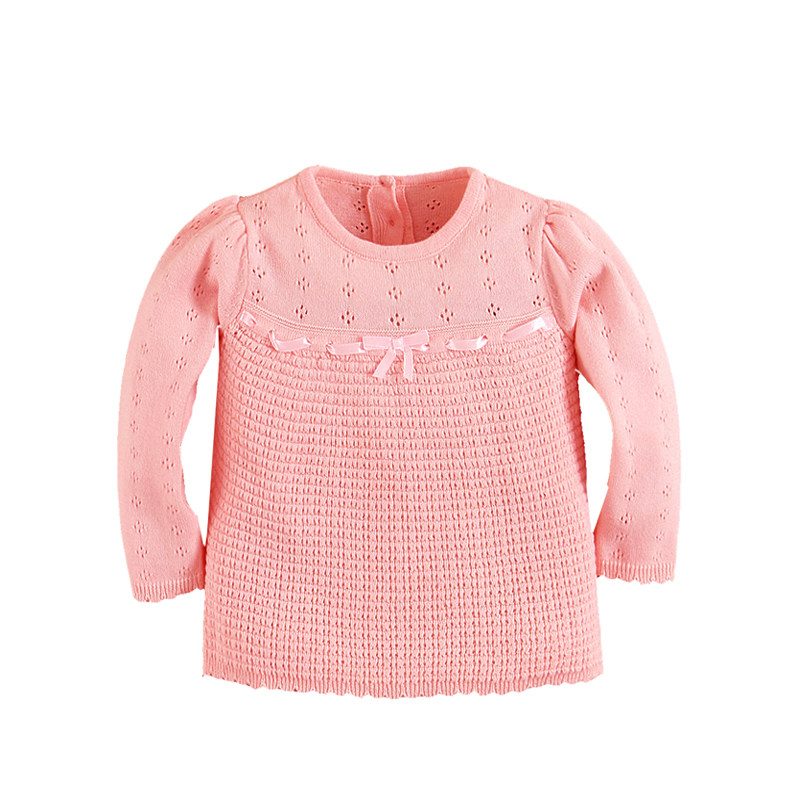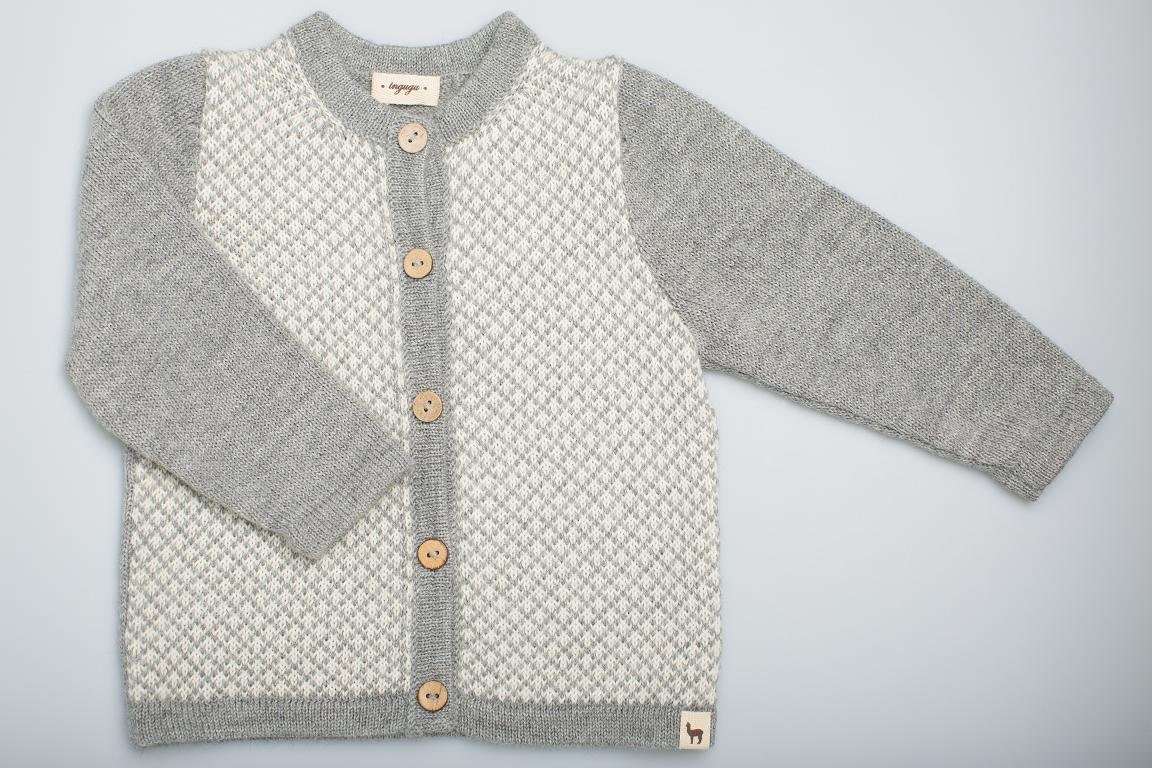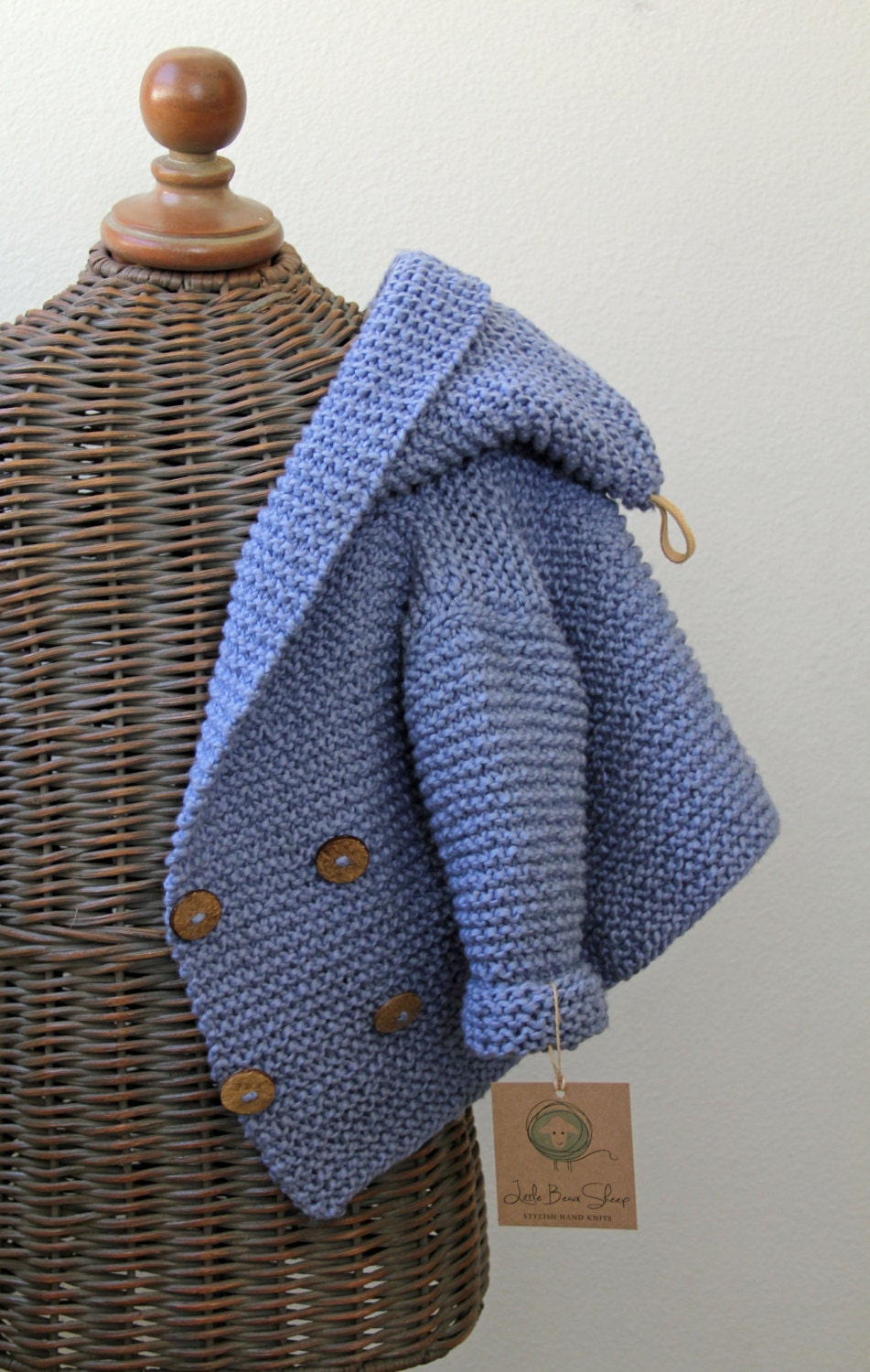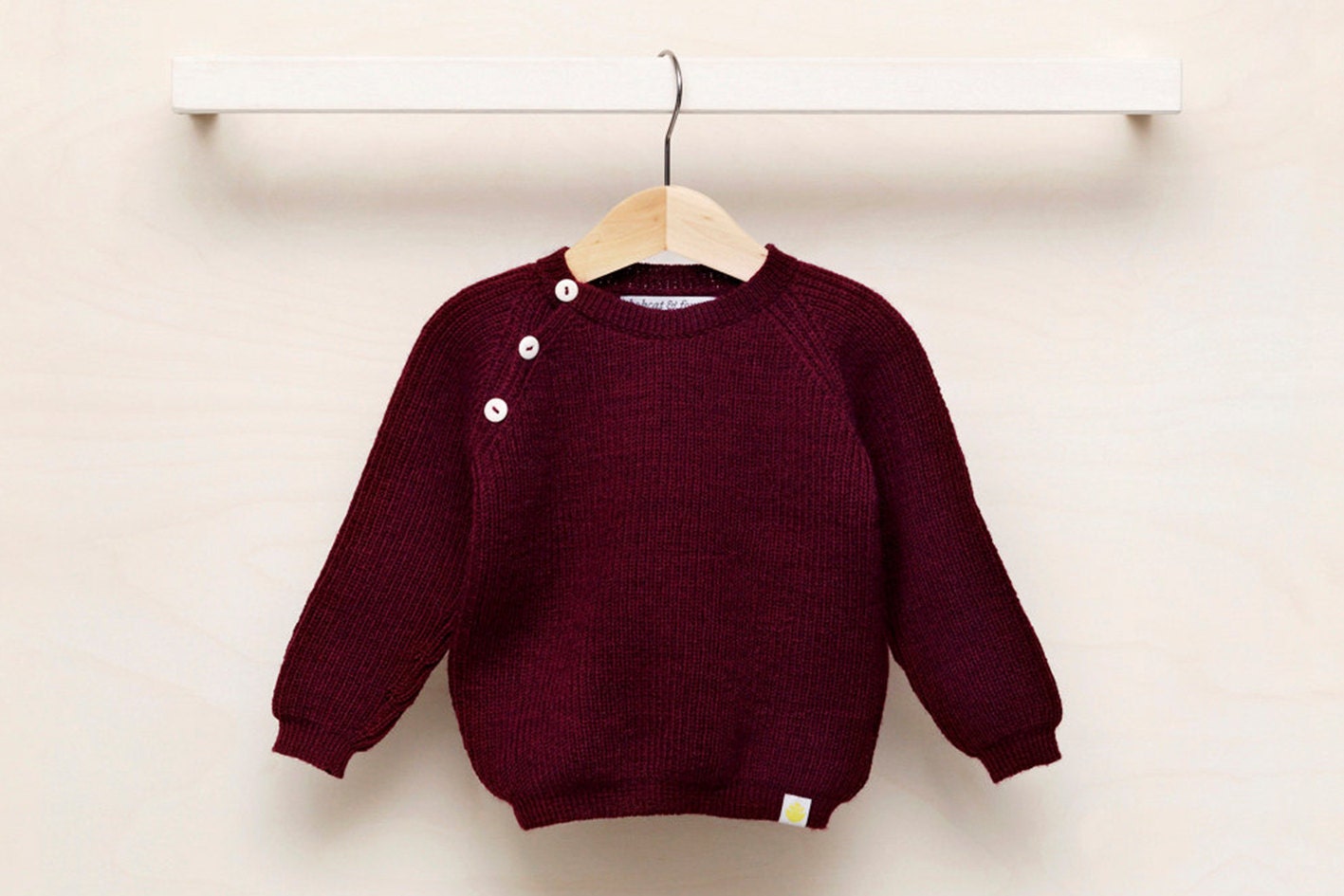 (888) 423-6698 Monday – Friday 9 am – 5 pm (PST)
But I don't think I have made any errors. According to the instructions, row 24 is supposed to be the final colour change. Judging by the photo in the pattern, its even before this point that the sleeve stitches are separated out, or its at least AT the point of colour change. But at that stage I have 39 stitches between the back markers, ie at row I know it can't be an even number 44 st as the pattern stated because I started with an odd number between the back markers 15 stitches and have been increasing by 2 stitches in every odd row.
Therefore it should be an odd number. I can't see how I would end up with 45 stitches at this point, either. I'm sure my 39 are correct. I've jotted down the increases and added them again and again, and they still come to 39 at the back by row I think I'll just need to keep knitting and increasing in my main colour till I get to about 45 stitches.
This will make the sleeves and body a little wider, and I think possibly that's a good idea anyway. Next time I might add one more row of colour changes at the top, so that perhaps I'll use Nut first, then bone, sage, nut, bone, then the final colour change will bring me into sage for the bottom of the jacket.
I'll be looking out for the correction. But thank you again for a cute little pattern! I'm nervous but I'm going to attempt this pattern. It's harder than anything I've tried before but I'm tired of sticking with scarves and hats. It's a gorgeous piece so thanks for sharing the pattern!
Hi, I made this sweater in the smallest size for my newest grandson. It made quite a hit, even though it was huge on him when he first got it.
Mom and dad really loved it. I used colors as close as possible to yours in organic cotton. It really is nice! Wish I could figure out how to send you a picture of him in it at Seaworld. Thanks for the great pattern! This comment has been removed by the author. Thank you so much for sharing! I made this pattern for a dear friend, and it was a hit!
This was actually my very first knitted baby sweater, but I found the pattern easy to follow: Click to see photo I've been a crocheter since age 4; just learned to knit a few months ago and I am falling for it too: I found your site for the knitted baby pattern very cute , but where did you get the stunning quilt design in your header???? It's not a quilt, just a snippet of vintage fabric.
I absolutely adore this pattern, and have for a few months. I am considering taking the plunge to knit the largest size for my daughter who will turn 3 in Feb. She is on the smallish size Is the size a bit on the big side or the small one?
Also, is the number of stitches to cast on correct for the largest size? It says co 2, pm, co6, pm, co 18, pm, co 6, pm, co2. Is the 6 correct? The cast-on instructions should be correct. I made the largest size myself recently. The sizing lists a chest measurement for each size.
The largest size has a 30" chest measurement. The best way to know whether the sweater will fit is to measure your child's chest circumference an add an inch or two for ease. If you're under 30", the 3-year size should be fine at least til the next growth spurt. I have completed my first one, except for sewing on the button and loop for the button. I cannot wait to give this to a pregnant knitting friend. I know she will love it.
I am ready to knit another one to stash for a future baby gift. Someone should make this into an adult size pattern and send it to me. I am confused, I do not think the cast on is correct for the largest size, or the additional add on numbers for the largest size, I think the numbers were placed in the wrong place. If I cast on for the large size as written I only get a total of 34 instead of 42, but if I use the 18 month size numbers for the it works out.
Please advise before I go any further, and thanks in advance. I agree with Gloria - I tried to begin the larger size and I think there's an error - after the first marker the progression from small to large is written as 8, 9, 10, 6?
That would make the row 44 stitches before you start the increases. I have another question, on the 6 - 12 mos. Hi, me again, I am making the sweater with the large as 8,9,10,10 and this comes out to the 42 stitches. I have started the sweater and hope there aren't anymore errors. Looks like sleeves for size should measure 6" from armpit and then do ribbing.
For sweater length I think it is 10" from back of neck before final 5 rows. At least that is what it looks like to me,: I appreciate your leaving comments about it. Gloria is right, the large size should read 8 9, 10, I will edit the pattern ASAP. As for measurements, the body length for the mos size is about Of course, you can always lengthen or shorten to suit your needs.
Thank you so much for responding to my question. I really appreciate it. Would you mind telling us which size you have pictured here? I've just finished the body for the 2nd size mo and noticed that the stripes end before the sleeves separate off.
I think it's the size Thanks so much for this lovely pattern. My end product wasn't quite as beautiful as yours, but my pregnant friend was moved and very happy with the little sweater I knitted for her first child. I made you sweater last week and loved it so much that I designed some pants to go along with it! Check them out at http: I am on my second sweater!
I love this pattern. Thank you so much for sharing it! Truly, the length of the circular needles does not matter for this pattern, since it is not knit in the round it's a cardigan. Use whichever length is most comfortable for you. For a baby sweater like this I prefer needles around 24" long, but I'll use whatever I have on hand.
Love the sweater- very, very cute. I just wanted to make sure of something.. At the beginning, the instructions state: I keep going back and forth on this Thanks for all the great patterns and posts- I'm too struggling with green parenthood.
Increase only on the odd rows. Thanks for your comments! I have no idea what does "22 stiches between back markers" mean I am stuck because I don't know what to do next. Sadly you have gone toooo faaaar. Those stitches make up the back of the sweater. Or see the FAQ page for general help with top-down knitting: I have a question for you.
Later in the pattern it says: K to first M I can't believe you're the first person to catch this mistake. I kept thinking "am I just not getting something in the scheme of things?? I have also done the Mossy Jacket and it turned out great. You should see the picture at the end of my blog post: Do you want a K1 after the ssk leaving two stitches between the decreases? Or do I knit one before I ssk leaving only one stitch between the decreases?
Yes, there should be a K1 in there! Thanks for pointing out this omission. So it should say: I will correct the pattern right away. I hope you don't mind. I knit up a little hat to match your sweater and wanted to share the link to my blog.
I was looking for a hat pattern to match the sweater. Sorry for my ignorance but what does "PM" indicate in this pattern? I've never read it before. Sorry, PM is "place marker. I get carried away with the abbreviations sometimes. I scoured my entire town for the right shade of brown for color B and finally resolved to rip out a half-finished project.
I'm upset with the pattern. I was supposed to stop increasing on the first and last stitches when the back section reached 22 stitches. The pattern didn't tell me that until after I had done the ridges. I ended up having to rip out half my work. This section needs to be put before the ridge section. As a beginner knitter, I'm confused about the front panel sts. On the largest size: When the back sts equal 58, the front panel sts equal 25 sts each side. I need to have 28 sts per front, plus the 58 back sts, plus the 4 sts cast on to equal before continuing with the body of the sweater.
Did I miss something? What am I doing wrong? Hi anonymous, I'm not sure what happened, but you can fix it from here fairly easily. You can knit one more increase row, which would give you 60 in the back, and 26 in each front panel. When you cast on the joining stitches in the armpit, cast on 3 each side instead of 2 each side.
Nobody will ever know the difference. I would love to make her another, she's 4. I'm sorry, I haven't calculated any larger sizes. If you want to go for it, you just need to keep on keeping on with the increases until the chest circumference is as big as you need, and lengthen the sleeves.
Thank you for this great pattern. As I knit for charity, I'm looking forward to trying this sweater. Bless you for sharing it with us. Thank you for sharing this lovely cardigan. I have done every other row and it looks a bit funny. I will do the other sleeve to match, but would like to know for next time.
I'm sure I will make this pattern again. Why is stitch count off. On smallest size when there are 40 stitches between back marker the count is like this for a total of stitches.
You're going to cast on 2 stitches on either side, 4 stitches, add that to 74 that's only 78 stitches. I've really enjoyed making this cardi for my son. I'm making the biggest size he's 20 months. I've had the same problem as someone above with the stitch numbers. I have I will try the fix above too. Also I was wondering if there was any plans for a bigger size, my daughter wants one and she's 4! I do knit for charity, unfortunately the place I am going to sell everything, makes me put a prize on everything and I have to pay taxes, but I promise, every penny made will go to a local animal rescue.
The mom I'm knitting this for is wanting a sweater not a cardi. But I love this one, I'm new to knitting, is there some way I could adjust the pattern so that below the collar I can work in the round to make it a sweater? I'm making the largest size. What a sweet wee easy pattern to do! Can I ask though what weight of yarn did you use? Ie double knit, aran, chunky? Ive just knitted the smallest size in dk and although it looks like it'll fit a newborn perhaps not a 6 mth old baby?
BSA Organic Cotton is a worsted weight cotton. Did you get gauge? That's the key to getting the sizing right: I think DK would come out tiny. High chair and changing unit: A freestanding high chair or a portable one that attaches to a regular chair is ideal for the time when your baby becomes ready for solid food. A changing unit can also make your life so much easier by providing lots of handy storage while looking great in the nursery. As soon as your baby starts crawling and rolling, you need to guard them from numerous household dangers by childproofing your home.
Children are curious about the world around them but aren't aware of things that might pose safety hazards, so it's up to you to make sure there aren't any around the house.
Some of the essential pieces of safety equipment that you can use to protect your baby from common hazards include safety gates for the top and bottom of the stairs, outlet covers for all the exposed outlets in the house, toilet seat locks, and cupboard and drawer latches.
These handy gadgets come with a transmitter and one or more receivers to allow you to keep an eye on your baby without having to be in the same room with them. You can opt for a model with or without video capabilities. It's always a good idea to purchase a baby monitor with a sound-activated light on the receiver unit so you don't miss your little one crying when you're vacuuming or cooking.
Our selection of digital audio or video monitors has something suitable for every house and budget. Your baby will enjoy soothing and entertainment from the first weeks of life through several years. At Walmart, we have a large selection of baby toys and entertainment items that'll help your little one interact with their environment. Pacifiers are baby essentials that are designed to both comfort and entertain your little one.
Even though not all babies like pacifiers, they're a handy item to have on you when leaving the house. Babies don't need a lot of toys, but they often become attached to a few favorites. Our selection of soft toys, musical toys and rattles means that you can easily find something for your little one to love that's also engaging.
Bouncy seats are highly entertaining for babies because they bounce up and down when your child moves or kicks. They're a safe place to put the baby down for soothing, too, because most babies love the motion. Bath time is an important part of the day for babies, so it's a good idea to have the essentials for this area even before you bring your little one home.
Opt for a baby tub that's sturdy and well-made. Also, look for baby towels that are soft and large enough to wrap up your baby. Look for no-tears formulas when it comes to soap and shampoo to protect your child's eyes during the bath.
Wash cloths are another essential that you may find useful to keep the baby from sliding around in the tub when you place them in.
Description
You searched for: organic baby sweater! Etsy is the home to thousands of handmade, vintage, and one-of-a-kind products and gifts related to your search. No matter what you're looking for or where you are in the world, our global marketplace of sellers can help you . Online shopping from a great selection at Baby Store. We have a fantastic collection at of Organic Baby and Toddler Sweaters and Cardigans. Our Indigenous Designs items are Artisan Made in Peru of Organic Peruvian Cotton.